January 3, 2022 Print This Post
by Brian Shilhavy
Editor, Health Impact News
Finally, the "elephant in the room" that nobody wanted to discuss in 2021 regarding labor shortages and supply chain bottlenecks, which is that record number of younger people in the workforce were dying after the roll-out of the COVID-19 "vaccines," can no longer be swept under the rug as statistics are being published that reveal a huge crisis developing in the United States.
Scott Davison, the CEO of OneAmerica, a $100 billion insurance company based out of Indiana, has come out publicly and stated that based on life insurance claims, the death rate has skyrocketed an unprecedented 40% among those between the ages of 18 and 64, based on the 3rd quarter and into the 4th quarter of 2021.
Margaret Menge reports from The Center Square:
The head of Indianapolis-based insurance company OneAmerica said the death rate is up a stunning 40% from pre-pandemic levels among working-age people.

"We are seeing, right now, the highest death rates we have seen in the history of this business – not just at OneAmerica," the company's CEO Scott Davison said during an online news conference this week. "The data is consistent across every player in that business."

Davison said the increase in deaths represents "huge, huge numbers," and that's it's not elderly people who are dying, but "primarily working-age people 18 to 64" who are the employees of companies that have group life insurance plans through OneAmerica.

"And what we saw just in third quarter, we're seeing it continue into fourth quarter, is that death rates are up 40% over what they were pre-pandemic," he said.

"Just to give you an idea of how bad that is, a three-sigma or a one-in-200-year catastrophe would be 10% increase over pre-pandemic," he said. "So 40% is just unheard of."

Most of the claims for deaths being filed are not classified as COVID-19 deaths, Davison said.

"What the data is showing to us is that the deaths that are being reported as COVID deaths greatly understate the actual death losses among working-age people from the pandemic. It may not all be COVID on their death certificate, but deaths are up just huge, huge numbers."
The increase in insurance claims are not solely related to deaths, according to Davison, but disability claims are also increasing.
He said at the same time, the company is seeing an "uptick" in disability claims, saying at first it was short-term disability claims, and now the increase is in long-term disability claims.

"For OneAmerica, we expect the costs of this are going to be well over $100 million, and this is our smallest business. So it's having a huge impact on that," he said.
Scott Davison made his comments last week during an online news conference, and he was not the only speaker.
Brian Tabor, the president of the Indiana Hospital Association, was also present, and in a follow up interview he confirmed that what Davison was seeing in insurance claims was supported on the "front end" in the hospitals.
Brian Tabor, the president of the Indiana Hospital Association, said that hospitals across the state are being flooded with patients "with many different conditions," saying "unfortunately, the average Hoosiers' health has declined during the pandemic."

In a follow-up call, he said he did not have a breakdown showing why so many people in the state are being hospitalized – for what conditions or ailments. But he said the extraordinarily high death rate quoted by Davison matched what hospitals in the state are seeing.

"What it confirmed for me is it bore out what we're seeing on the front end,…" he said.
Dr. Lindsay Weaver, Indiana's chief medical officer, said at a recent news conference with Gov. Eric Holcomb that hospitalizations have increased after the roll out of the COVID-19 vaccines.
The number of hospitalizations in the state is now higher than before the COVID-19 vaccine was introduced a year ago, and in fact is higher than it's been in the past five years, Dr. Lindsay Weaver, Indiana's chief medical officer, said at a news conference with Gov. Eric Holcomb on Wednesday.
Read the full article at The Center Square.
According to USAFacts.org, the State of Indiana's rate of COVID-19 vaccinations is well below the national average of 74% of the population having received at least one dose, and 63% of the population having been fully vaccinated.
Indiana shows 57% of the population in the state having received at least one dose, and 52% being "fully vaccinated." (Source.)
This suggests that the increase in deaths after the roll out of the COVID-19 shots could be even higher with life insurance claims in other states.
If we look at VAERS (Vaccine Adverse Events Reporting System), the percentage of reported deaths among the workforce age is much higher following COVID-19 shots for the past year than the average of deaths reported per year for all vaccines during the previous 31 years.
Looking at deaths reported following COVID-19 shots for those between the ages of 18 and 65 for one year, VAERS reports 3,294 deaths. (Source.)
For the previous 31 years prior to the COVID-19 shots, there were a total of 851 deaths among the workforce age group reported following vaccinations, which is an average of 27 deaths per year. (Source.)
That's actually a 12,100% increase in reported deaths following vaccinations!
And if we consider the fact that VAERS is vastly under-reported and take into consideration the "unreported factor" as Dr. Jessica Rose has calculated, we need to multiply these reported deaths by X41 which means that about 135,054 people of workforce age died following a COVID-19 shot this past year.
Add that number to the record number of people who are now disabled due to the side effects of the experimental shots, we very clearly have a crisis on our hands regarding the economy and workforce.
When you combine these statistics with the record number of fetal deaths we are seeing after the COVID-19 shots, and the as yet unknown number of girls and women who may never be able to conceive again, this is quite obviously a national catastrophe that is going to have significant impacts on the labor force now and well into the future.
It has now been over a decade since Bill Gates gave his infamous TED Talk in 2010 where he mentioned that better vaccines could reduce the world's population, which was labeled a "conspiracy theory" and never taken seriously by the general population.
But now it is happening right before our eyes, and the majority of the population still thinks it is a "conspiracy theory."
Such is the power of deception in the Vaccine Cult.
Here are a few more stories about believers in the Vaccine Cult that are no longer with us because they gave up their life and sacrificed themselves on the altar of the Vaccine Religion.
Dimitri Ndina: Healthy 57-Year-Old Doctor Falls ill With Blood Clots Shortly After Receiving Pfizer Vaccine, Dies Of "COVID-19"
NASHVILLE, TENNESSEE – Dimitri Ndina, a local doctor with no prior conditions, has died as a result of blood clots shortly after receiving his first dose of the Pfizer COVID-19 vaccine.
However, local media is now reporting that he died as a result of the virus.
Ndina, who was a pharmaceutical doctor at Tennessee Oncology, received his first dose in early December and was hospitalized shortly after at St. Thomas Midtown Hospital.
Alexis Ndina, his 19-year-old daughter, said:
"[He became sick] sometime after his first vaccine and he somewhat brushed it off, usually when he gets sick he gets better the next day and then he was hospitalized on December 7th."
The 57-year-old was admitted to the hospital's ICU unit where he later died on December 20th. Ndina had blood clots spreading throughout his body as Alexis explained:
"They noted that he started to clot in his lower region so from his legs and started to work up."
The fact that Ndina had only received his first dose in December, makes it likely that he had reservations about the COVID vaccine. Perhaps the mandates requiring health workers to be fully vaccinated in order to keep their jobs, made him get the jab.
Read the full story at The COVID World.
Carlos Tejada: 49-Year-Old NY Times Editor Dies From Heart Attack Less Than 24 Hours After Receiving Moderna Booster Shot
New York Times Deputy Asia Editor Carlos Tejada has died from a heart attack less than 24 hours after receiving the Moderna COVID-19 booster.
Tejada, who had worked at the Wall Street Journal prior to moving to the New York Times, received the booster shot on December 17th.
Tejada's wife shared the news on December 18th that her husband had tragically died of a heart-related issue:
"This is Carlos's wife, Nora. It's with deepest sorrow that I have to share with you that Carlos passed away last night of a heart attack.

I've lost my best friend and our kids lost a truly great dad. I will be off social media for a while."
An obituary by The New York Times explained how Tejada had "helped shape coverage of the global COVID-19 crisis that won a Pulitzer Prize."
However, The NY Times made no reference to him having received the Moderna booster just hours before his premature death.
The father-of-two was first vaccinated with the Johnson & Johnson COVID-19 vaccine in July and posted a picture along with this message to Instagram:
Tejada, who lived in South Korea, got the Moderna booster shot on December 17th but without informed consent, as the consent form was written in Korean which he couldn't read as he posted on the day of his death:
"All I had to do was fill out this form in a language I can't read."
Read the full story at The COVID World.
Tom Hammond: UK Conductor "Dies Suddenly" 1 Week After Tweeting About COVID Booster Shot
Tom Hammond, the young conductor of the St Albans Symphony Orchestra, has died suddenly on December 27th, just one week after tweeting about getting the COVID booster shot.
Hammond, who was scheduled to perform at the New Year's Cathedral concert this Saturday, founded the Hertfordshire Festival of Music in 2016 and was described as a dynamic, award-winning conductor known for his exciting and thoughtful programming and broad repertoire.
Fellow musician Poppy Beddou, who administers COVID shots at a Brixton Customer Centre, tweeted on December 19th:
"If you want a booster from meeee then come to Lambeth Civic Centre today – vaxing here until 7. Walkins welcome xoxoxo

#booster #letsgetvaxed #GetVaccinatedNow #boosterforchristmas #earlychristmaspresent
Hammond responded to the tweet an hour later saying:
"Best jabber in south London – don't miss out on this opportunity!

#booster"
His death was announced on Thursday by Hertfordshire Festival of Music.
Read the full story at The COVID World.
SHOCK As 28-Year-Old Brazilian Singer Cantor Maurílio Dies 6 Weeks After Receiving COVID-19 Vaccine
A famous Brazilian singer has died six weeks after receiving his second dose of the COVID-19 vaccine. Cantor Maurílio, from the duo 'Luiza and Maurílio', has passed away as a result of a pulmonary embolism (blood clots in the lungs).
The 28-year-old singer had been vaccinated with his second dose on November 17th.
Several singers took to social media to honor the musician including Wesley Safadão, a Brazilian singer with 35 million followers on Instagram:
"My condolences to the family, friends and fans of Maurílio. RIP!"
Well-known artist Maraisa also paid tribute to Maurílio saying:
"Today, we lost another great friend! Maurilio, an enlightened singer and an unrivaled talent!

May you follow the path of light and look at us from above, because I'm sure you're in the best place in the world… Where you deserve to be!

I love you my friend!"
On November 17th, Maurílio had posted a picture of himself receiving the COVID vaccine on his Instagram. The 29-year-old captioned the post with:
"I'm messed up but I'm immunized! 2nd dose is in the arm!

GET THE VACCINE!!!Vaccines save lives"
Maurílio was hospitalized less than a month later on December 15th after suddenly falling ill while recording a new album. He had collapsed in his studio and was rushed to Jardim América Hospital in Goiânia where he suffered three heart attacks.
He was later diagnosed with a pulmonary embolism and remained in intensive care until his death on December 29th. The hospital's medical staff said they had done everything they could to save the young singer's life.
Maurílio is best known for his duo with Luiza. The pair met in 2017 and started singing together that same year. In 2019, they released their number one hit song "S de Saudade" which has received more than 380 million views on YouTube.
The duo released their second hit song in 2020 called "PODE SUMIR" which has received over 100 million views on YouTube.
Read the full article at The COVID World.
Diego Armando Montiel: 25-Year-Old Argentine Footballer Dies Months After Receiving COVID-19 Vaccine
Argentine football player Diego Armando Montiel has died at the age of 25 as a result of fulminant meningitis. Montiel was admitted to intensive care on Saturday morning where he passed away shortly after.
The midfielder had complained earlier this year about adverse symptoms after having received the COVID-19 vaccine.
Montiel, who made his debut in Argentina's top football league in 2014, wrote on social media in August this year that he would "never get vaccinated again", implying that he was suffering from symptoms after having his COVID jab.
A Spanish speaker offered us the following translation of his tweet:
"I am at the point of killing myself. I will never get vaccinated again."
Montiel was admitted to hospital in his hometown of Santo Tomé on Saturday after suddenly falling ill with fulminant meningitis, a high mortality brain condition that causes sudden illness and kills quickly due to fluid pressure on the brain.
His former club, Atlético de Rafaela, announced his death a day later:
"On behalf of Atletico de Rafaela we mourn the passing of Diego Armando Montiel, whom wore our jersey in the lower leagues and the first league.

We will like to express our condolences to the family and we pray for his eternal rest. R.I.P
Montiel played as a midfielder and had made 30 appearances at the highest professional level in Argentina.
He made his league debut on August 24th, 2014 while playing for Atlético de Rafaela in a win versus Boca Juniors. However, the highlight of his career came just a few weeks later when he scored his first goal against top-side River Plate.
Read the full article at The COVID World.
Ian Matos: 32-Year-Old Olympic Diving Star Dies Months After Receiving COVID-19 Vaccine
An Olympic diver has died of a lung infection just months after having received the COVID-19 vaccine. Brazil's Ian Matos, who represented his country at the 2016 Olympic Games in Rio, passed away on Wednesday after having been in hospital for almost two months.
Brazil's Olympic Committee said in a statement:
"We are profoundly saddened to have received the news of the premature death of the Olympic diver Ian Matos, aged just 32.

Team Brazil acknowledges his contribution to the evolution of the discipline.

Our sincere condolences to his family and friends."
Matos was hospitalized in October for a throat infection and was showing signs of improvement, but his condition suddenly deteriorated this week after the infection spread to his stomach and lungs, leading to his death.
In August, Matos had proudly posted a picture of himself receiving the COVID vaccine to his Instagram. The 32-year-old captioned the post with:
"Moment of pure joy!"
The Olympic diver had previously won three bronze medals at the 2010 South American Games before competing in the men's synchronized three-meter springboard at the 2016 Olympics in Rio.
The news of Matos' passing comes shortly after 21-year-old Australian Olympic cyclist Sarah Gigante was diagnosed with Myopericarditis (a combination of both myocarditis and pericarditis) following her COVID-19 vaccination.
Read the full article at The COVID World.
See Also: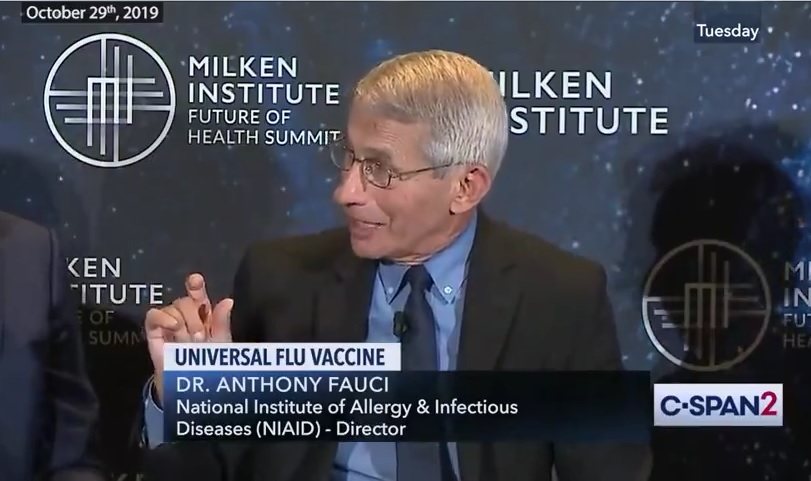 COVID-19 "Vaccine" Casualties List
See Also:
Understand the Times We are Currently Living Through
Source: https://healthimpactnews.com/2022/crisis-in-america-deaths-up-40-among-those-aged-18-64-based-on-life-insurance-claims-for-2021-after-covid-19-vaccine-roll-outs/